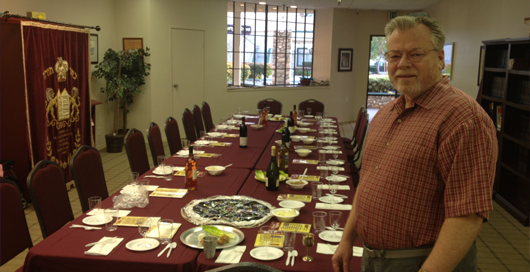 LEAVING A JEWISH LEGACY TO CHABAD
Interview with Terry Barbee, Tustin, CA;
What inspired you to become a Legacy donor to Chabad of Tustin?
I was inspired by our Rabbi and his energy and determination in reaching out to Jews across the community; I was inspired by his vision for our congregation and our Shul. I made the decision to leave a monetary gift to Chabad of Tustin when I was having a living trust assembled. For me, it was the perfect time to make a definite commitment to support our Chabad Center.
When you think of Chabad of Tustin, what key words or phrases come to your mind?
My first thought is 'My Jewish family'. I feel that our shul is an extension of my own family, and its members - my fellow Jews - keep the shul alive and moving forward.
In short, our close friendship and admiration for my Rabbi and his family. Performing Mitzvot, Learning Torah, Davening on Saturday mornings, and immersion in the entire Chabad experience, from Tustin to Crown Heights.
What was the single most important consideration in your decision to make a Planned Gift to Chabad of Tustin?
Is Chabad an ethical, honorable Jewish entity? If I make a monetary contribution to Chabad of Tustin, will the gift be wisely and appropriately used to further Judaism and to attract older and younger members? After getting to know Rabbi Shuey and Rebbetzin Blumi, I feel very much at peace with my decision to make a Legacy gift to Chabad.
Is there an important moment, person or special occasion at Chabad that influenced your decision?
Yes. My first Saturday at Chabad of Tustin, when I was called to the Torah by Rabbi Shuey. No sooner had I sat down with the other congregants than Rabbi Shuey called on me and asked for my Jewish name. I told him. Then he said: 'Have you ever had an aliyah from the Torah?' I replied, 'No, I haven't.' He told me, 'Well, today's your lucky day.' And it turned out he was right.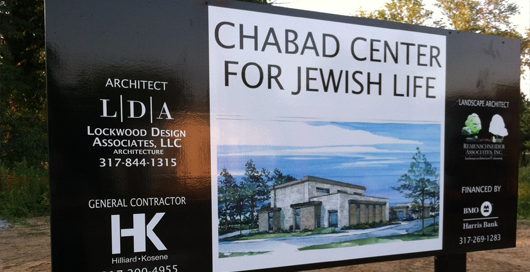 A BEQUEST FOR EDUCATION
Mr. Michael Leon, Indianapolis, IN;
Mr. Michael Leon grew up in Indianapolis, coming from very a modest background.  After serving his country in the armed forces, he settled in his hometown, and started to earn a living.  He was not some business tycoon or any sort of 'mover-and-shaker' but rather a quiet and unassuming individual who never sought the limelight or glamorous honors.  He was content to have his circle of friends, and lived an honorable and simple life.
As he was getting older, he began to consider to whom to leave his assets.  He had no children, and wanted to use his money to improve the community rather than just have it passed along to distant family.  His passion was Jewish education.  Mr. Leon understood that as a community, it is our responsibility to transmit our heritage and Jewish values to the next generation.  While there are many vital and important charities involved in various health and welfare concerns, it is only the Jewish community that is charged with teaching Torah and Jewish culture.
Although Mr. Leon was not personally strictly Orthodox, he did cherish and value traditional customs and observances.  As such, after considerable deliberation, he chose to leave his bequest to Lubavitch of Indiana, for the purpose of Jewish education.  He was aware of our decades of service to the community, and was impressed by our dedicated rabbinic and lay leadership.  He had visited our camp, and had seen firsthand the excitement of our campers and devotion of our counselors.  He knew that his money would be spent carefully and wisely to further goals that he shared.
His bequest has allowed us to grow in our service to the community, and to heighten Jewish knowledge and pride throughout the state.  In this way, he will have a positive impact on Jewish life for years to come.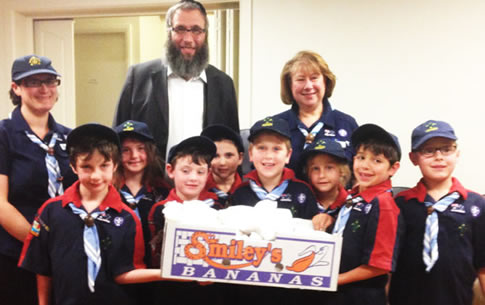 LOVE BLOOMS IN THE SHADOWS
Mr. Mannie Gold, Bondi Beach, Australia;
As told by Rabbi Mendel Kastel Director of The Jewish House
With a chance to win a grant from a local Rotary Club, a friend of mine decided to hold a Jewish dinner for friends of the local Rotary and expose them to some of the Jewish traditions.
The date was set and we had a nice crowd at our centre, with kosher wine, a table set like on Shabbat, as well as traditional foods like matzah ball soup and chopped liver. We played some recordings of Jackie Mason as well as had an auction and a couple of raffles. It was a great night and we raised a couple of thousand dollars.
The next day, unbeknown to us, a solicitor (lawyer) who was at the dinner was helping a man named Mannie Gold write his will. Mannie had no children and while he wanted to give some of his money to his extended family, he also desired to support a number of Jewish charities.
As he was choosing his charities, the lawyer told Mannie of his experience with us and the wonderful work we do. Mannie said, "I have heard of them, please include them…"
It was some time later I received a letter in the mail that said we were left a significant amount in the will of a gentleman named Mannie Gold. It was only then did we learn of Mannie and his generosity.
Manny's generous bequest helped our organization move to the next level in the services we are able to provide. The entire community benefited from his kindness.
It was an unexpected, but most welcome surprise. You might say this thoughtful gesture was out of the (Bondi) Blue!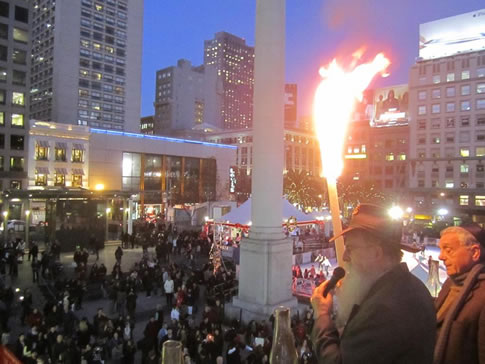 IN THE SPIRIT OF THE REBBE
Mr. Paul Hoffman, San Francisco, CA;
In 1975 Paul became acquainted with Chabad in Berkeley. As Paul became more observant, he assisted Rabbi Yosef Langer in many of the various Chabad programs. Paul would make a daily commute from his home in Berkley to volunteer for Chabad in San Francisco.
Paul was involved in all facets of activities at Chabad. He worked tirelessly to facilitate the growth of Judaism in the bay area. He was always there to help his fellow Jews with tremendous care and compassion. He humorously told people he was Chabad's oldest errand boy working in the country.
At Chabad, Paul became part of the furniture. He was drawn to Judaism for the sense of community and to help nourish his Jewish identity. His exploration of his Jewish roots gave him a purpose in life, and he became friendly with the many students that passed through the Chabad house.
Later in life, when he developed Lou Gehrig's disease, Rabbi Langer and his wife assisted Paul in finding the best medical care possible. From doctors and social workers, to hospital visits and trips to the pharmacy, the Langer's were at his side. With his disease deteriorating, they arranged for care givers to help him. He moved in with Rabbi Langer and was adored by his family.
Paul's legacy gift has allowed Chabad to continue the work he cared so much about. He was particularly interested in the education of Jewish youth, a subject which was very dear to him.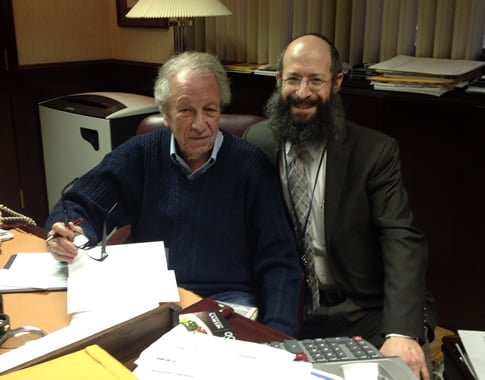 HARD WORK AND LOVING KINDNESS
Mrs. Harriet Cohen, Springfield, MA;
In 1965, Harriet Cohen worked with her husband Paul and his partner, Eugene Rosenberg, at what was then a fledging operation on North Main Street in Hartford, CT.
Together, they worked around the clock to build their company. There were no vacations, no country clubs, and no amenities. The business eventually evolved into the largest sales organization of its kind, in the field of furniture industry liquidations.
After years of hard work, the Cohen's were finally secure financially, but instead of an ending, this is where the story really beings. In 2001, Paul Cohen underwent colon-rectal surgery, followed a year later with an esophagectomy at Massachusetts General Hospital.
During Paul's recovery, Harriet observed Rabbi Noach Kosofsky of the Yeshiva Academy in Longmeadow, Mass. visiting Paul on a weekly basis. The Rabbi could be seen wrapping Tefillin, reciting prayers, and offering hope to the Cohen family.
Harriet thought the Yeshiva and the Lubavitcher movement was a group that simply read the Talmud and imbued Jewish children with a Hebrew education. She soon discovered another side – one of care and compassion for those who had suffered serious illnesses and setbacks.
Harriet later carried out the meaning of the word Tzedakah. When the pathology report came back indicating Paul's disease had been cured, Harriet, in concert with her husband, dedicated two rooms in the Hospital in appreciation of their two surgeons.
The story does not end there. In 2006, partner Eugene Rosenberg suffered a brain aneurysm. Rabbi Yoseph Gopin, of the Chabad House in West Hartford, CT came on a daily basis, praying for his recovery. Miraculously, their prayers were answered as well.
In May 2007, Harriet was diagnosed with cervical cancer. Again Rabbi Kosofsky was on the scene, always inquiring about her progress. Sadly, in March 2008, Harriet's disease had spread, and she had less than two months to live. In her final will and testament, she bequeathed $100,000 to the Yeshiva Academy.
It is through her loving act of kindness and generosity that the legacy of Harriet and Paul Cohen lives on in Springfield. Her gift has enabled the Yeshiva Academy, in existence since 1946, to continue its important and vital role in the community, to educate and imbue young children with a love of Yiddeshkiet.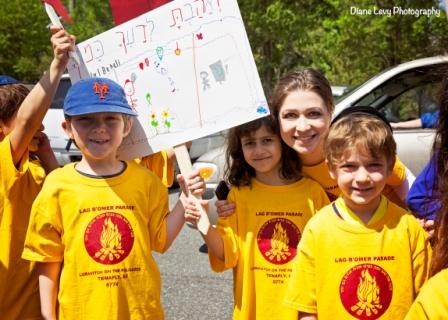 A GIFT FOR THE AGES
Mr. Herman Stern, Tenafly, NJ;
Herman Stern was a generous and kind man with a stubborn determination to better the lives of others.
"People would love to come and sit and speak with him because he had something to teach everyone," a former employee told the NJ Jewish Standard, "He liked surrounding himself with young people because he felt it kept him young."
After a long and successful career in real estate, Stern made the ultimate commitment to a Jewish Future, when he bequeathed his fortune to Chabad. For Herman, childless in his long-time marriage to beloved Lily, it was the right way to be remembered.
His gift to Chabad was developed into a new school, sanctuary, and social hall. The new shul is named in Stern's honor. "It's a big thing he did there," a friend told the newspaper, "It was the right thing. For the time that he lived in Tenafly, he found a home there. They made him quite welcome; they became his family. They surrounded him. It was the right thing to do because these people were his family."
Another friend added, "He always said he wanted to see the continuation of Yiddishkeit, and Yiddishkeit can only be from the education we bring up our children with. Roots are important. He felt that Jewish education had to survive."
Stern's surviving family told the New York Times they called him "Uncle Herman," a name of great affection and someone who will be sorely missed, but Herman Stern's generous act of loving kindness will live on - though every child who walks through the doors of the Chabad in Tenafly, New Jersey.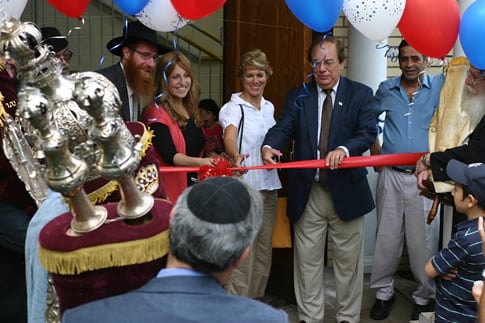 A LEGACY FOR THE CHILDREN
Mr. Arthur Karter, Fairlawn, NJ;
Arthur Karter was raised in a wonderful Fairlawn, New Jersey family that was dedicated to Jewish continuity. The family was in the furniture business, and Arthur worked long hours, learning the importance of diligence and hard work.
Arthur found Chabad as many do, searching for a place at the Pesach Seder. Invited by Rabbi Levi Neubort, Arthur spent the first night of Pesach among his fellow Jews and was instantly inspired by the vibrancy of the community. Arthur spent the evening drinking the four cups of wine, and joyously sharing the story of the exodus.
That night became a turning point in Arthur's life. Taken in by the warmth of Chabad and later by his deepening friendship with Rabbi Neubort and family, a new chapter was forged. Arthur found a community rooted in tradition while welcoming Jews from all walks of life.
After attending various Chabad programs, Arthur found a place for himself and a connection to his Jewish roots.
After all Chabad had given him, the next step in Arthur's journey was to give back.
Arthur's Planned Gift to Chabad has blossomed into a wonderful new preschool building and a warm Jewish home for all ages of the community.
Arthur Karter's lasting Jewish legacy shines brightly in Fairlawn New Jersey.